We truly believe that blogging is a great way to market your business and build relationships with existing and potential clients. However many of the businesses we meet shy away from blogging, worrying that it involves too much of a time commitment or that it is not right for their business. So over the past few weeks, we have challenged ourselves to research and come up with 49 different reasons why your business should be blogging… Continue reading 49 Reasons To Blog.
An estimated 34,000 SME's will be affected by new EU laws that changes the way VAT is applied to the sales of digital products. Even if your sales are less than the current VAT threshold of £81,000 per year, these new laws could affect your business.
From 1 January 2015, sales of digital products will have VAT applied in the country where the products are bought rather then the country where they are sold. This will apply to any digital product from ebooks and videos to digital frameworks and online courses.  Continue reading New EU VAT Law For Selling Digital Products.
Last month we launched the new website for Image Surgeons, the Leicester based shop that produces personalised photo  goods. Our client wanted a colourful yet minimalistic design.
The result was a contemporary design that promotes the quality of the raw materials used to create their products as well as the unique personal touch that comes with their customer service. We also created a bespoke e-commerce shopping system for the new website that not only allowed users to add products to a cart and check-out, but also to upload their photos to personalise each product. This bespoke system also made it easy for our client to edit and update the website as well as tracking and processing orders.
The project also included a photography session where we spent a day shooting promotional photographs of the products, shop, staff and the processes they use to create products.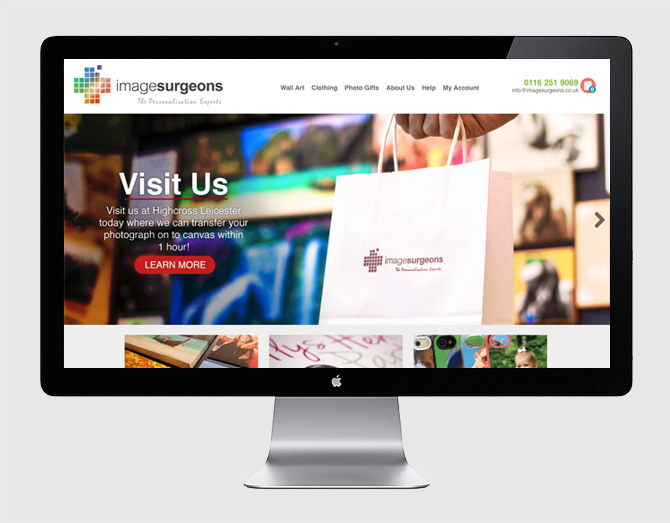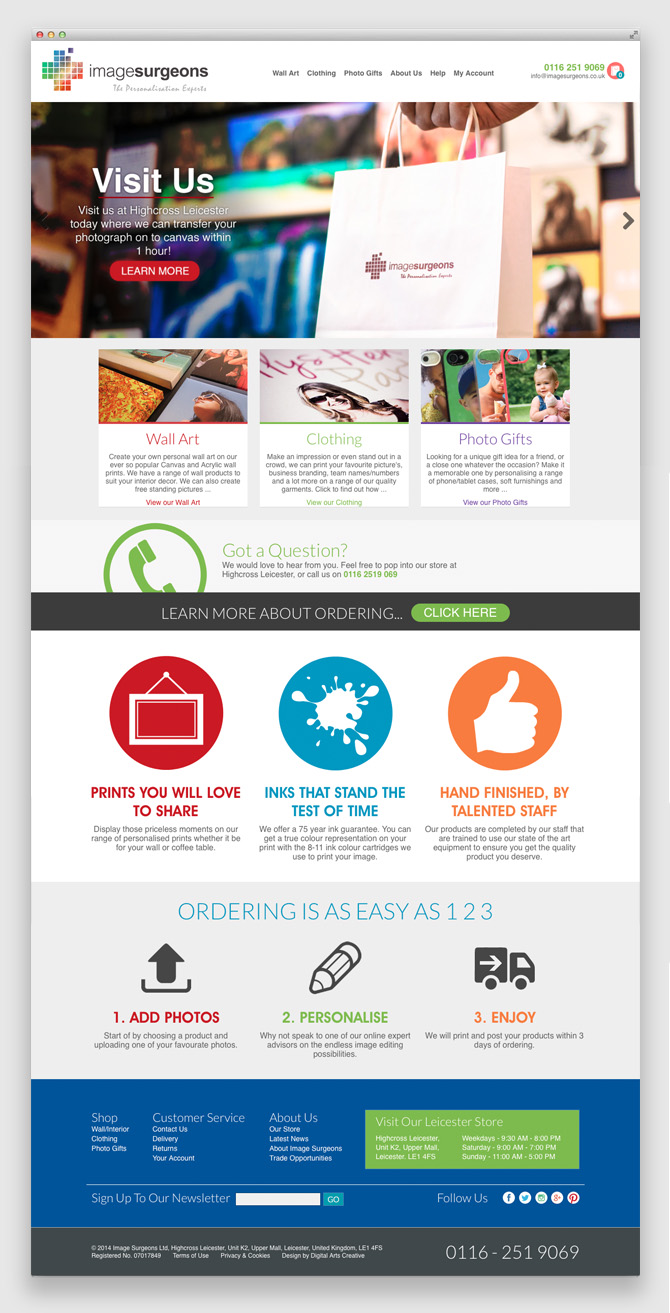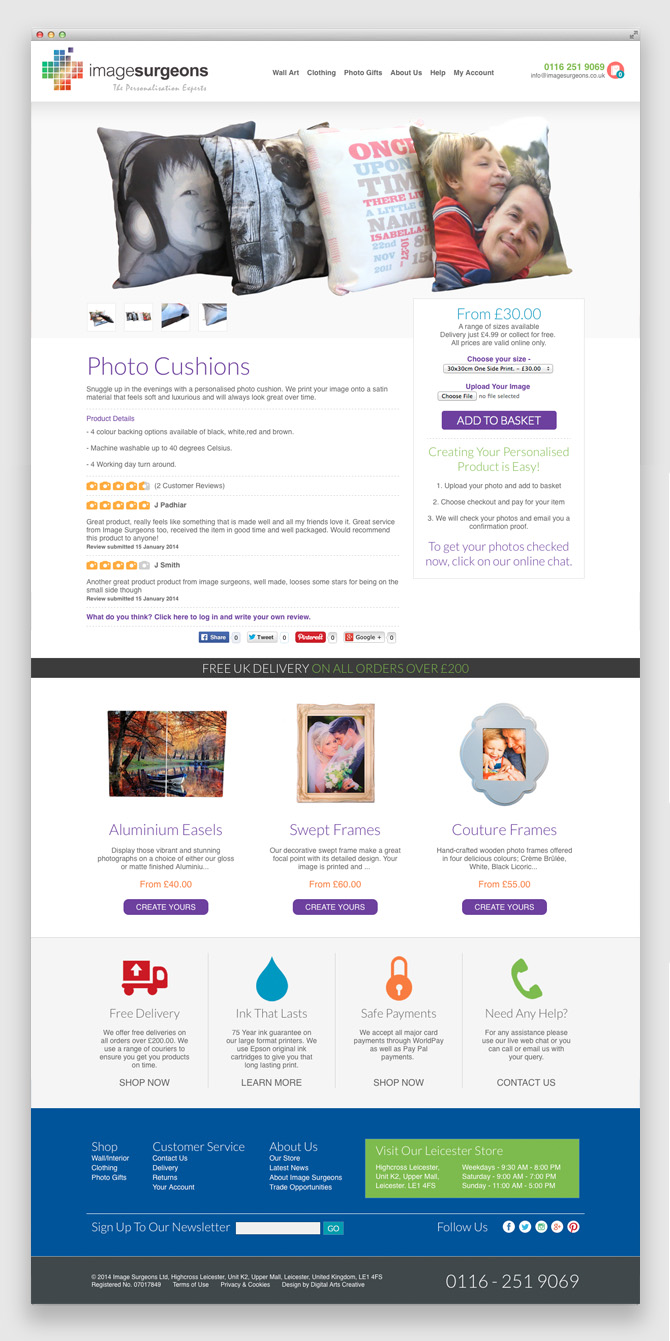 Date of Website Launch: 26 September 2014
Website Address: www.imagesurgeons.co.uk
← Click here to go back to our portfolio
Today we are happy to launch a new site for the Twycross House School. They were wonderful to work with and we are really happy with the result, a vast improvement from their last website.
The Old Website
The old website (below) had become a little tired and dated. The school were finding it increasingly difficult to update the site and it was no longer filling their needs.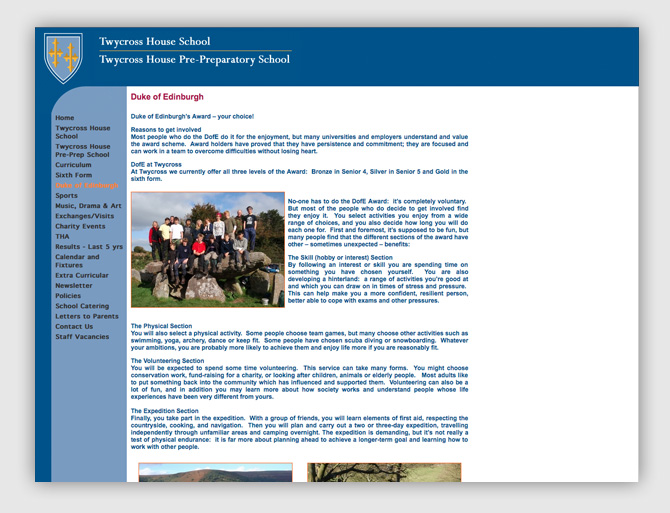 The New Website
We worked with the school to create the website you can see above. It features a more modern and simple design that easy to explore and promotes the school and it's activities more effectively. We also integrated a very easy to use content management system that makes it easy for the school to make changes to the site and it's content.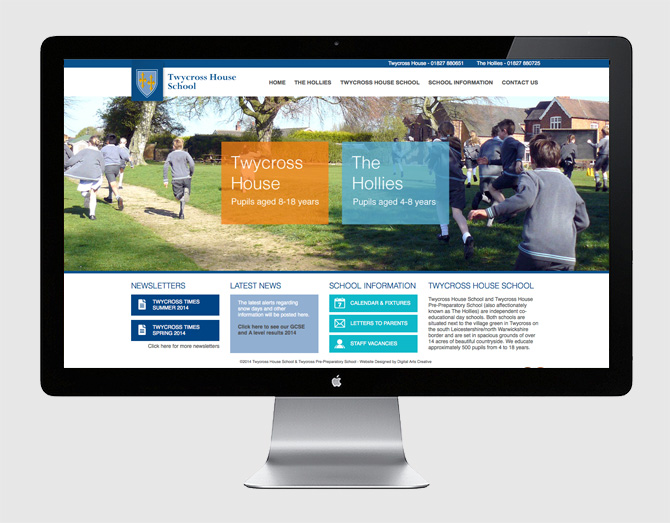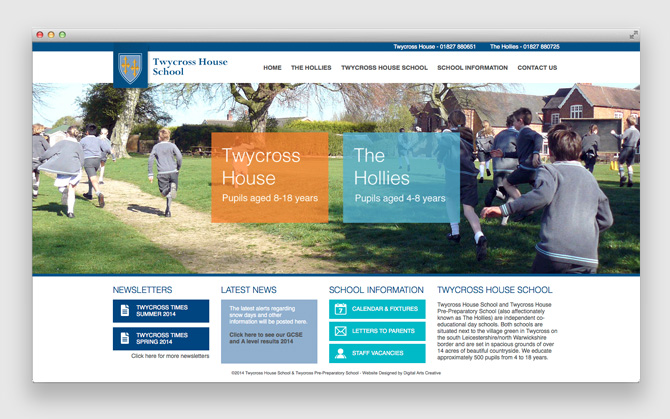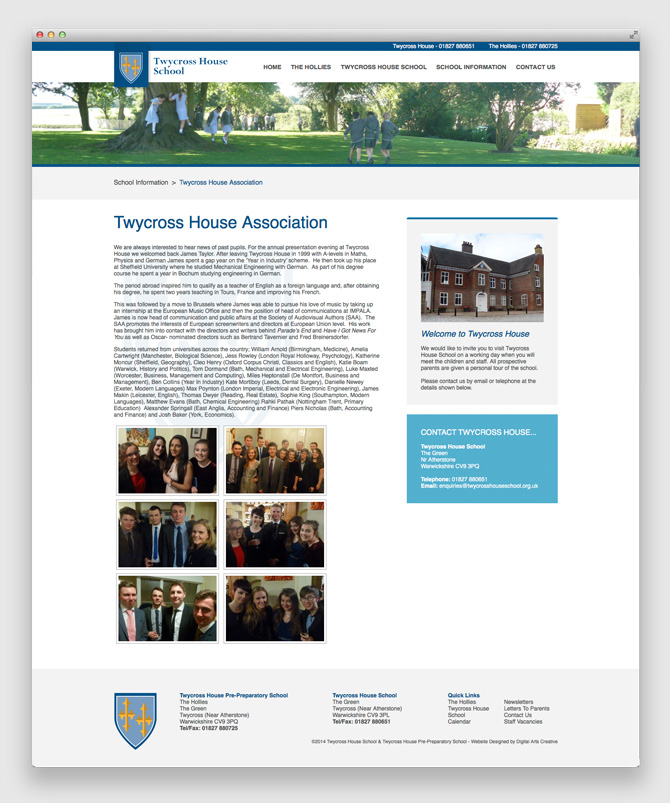 Date of Website Launch: 15 January 2014
Website Address: www.twycrosshouseschool.org.uk
← Click here to go back to our portfolio
Three big high street retailers have gone into administration this week and it's only Thursday. This follows a scary pattern which has been developing over the past few months whereby big iconic brands have been disappearing overnight. Unfortunately it doesn't look like this pattern is going to stop any time soon.
Continue reading The Importance of Change.
A few weeks back we opened our new Stafford based studio and now slowly the boxes are disappearing.
Opening a studio in Stafford has given us a number of benefits. We are just on the edge of Stafford town centre which means it's just a 5 minute walk from one of the best linked train stations in England, and about a 10 minute drive to the M6. Whilst still being close to all our clients in Leicester, the new location gives us great links to the rest of the UK, including London and Manchester, two of the cities with our most clients. Continue reading New Stafford Based Studio.
There is nothing more powerful then to see your business through the eyes of your clients. It helps to find where your strengths and weaknesses are, provides you with testimonials to use on your website and can be a great boost to your confidence. Customer feedback is essential to building and marketing a successful brand. But what should you ask?
Continue reading Six Questions You Should Be Asking Clients.
In recent weeks we have had a few organizations ask us to provide spec work for them, here's why we don't work under such terms…
What Is Spec Work?
Spec work is a short term for work done on a speculative basis. In other words, the client asks for design work to be done without agreeing to a fair and reasonable fee. Continue reading Why Spec Work is Bad For Your Business.