Last month we launched the new website for Image Surgeons, the Leicester based shop that produces personalised photo  goods. Our client wanted a colourful yet minimalistic design.
The result was a contemporary design that promotes the quality of the raw materials used to create their products as well as the unique personal touch that comes with their customer service. We also created a bespoke e-commerce shopping system for the new website that not only allowed users to add products to a cart and check-out, but also to upload their photos to personalise each product. This bespoke system also made it easy for our client to edit and update the website as well as tracking and processing orders.
The project also included a photography session where we spent a day shooting promotional photographs of the products, shop, staff and the processes they use to create products.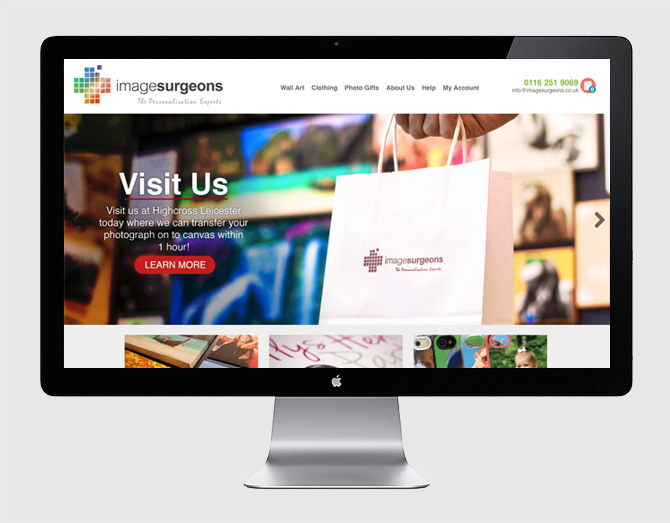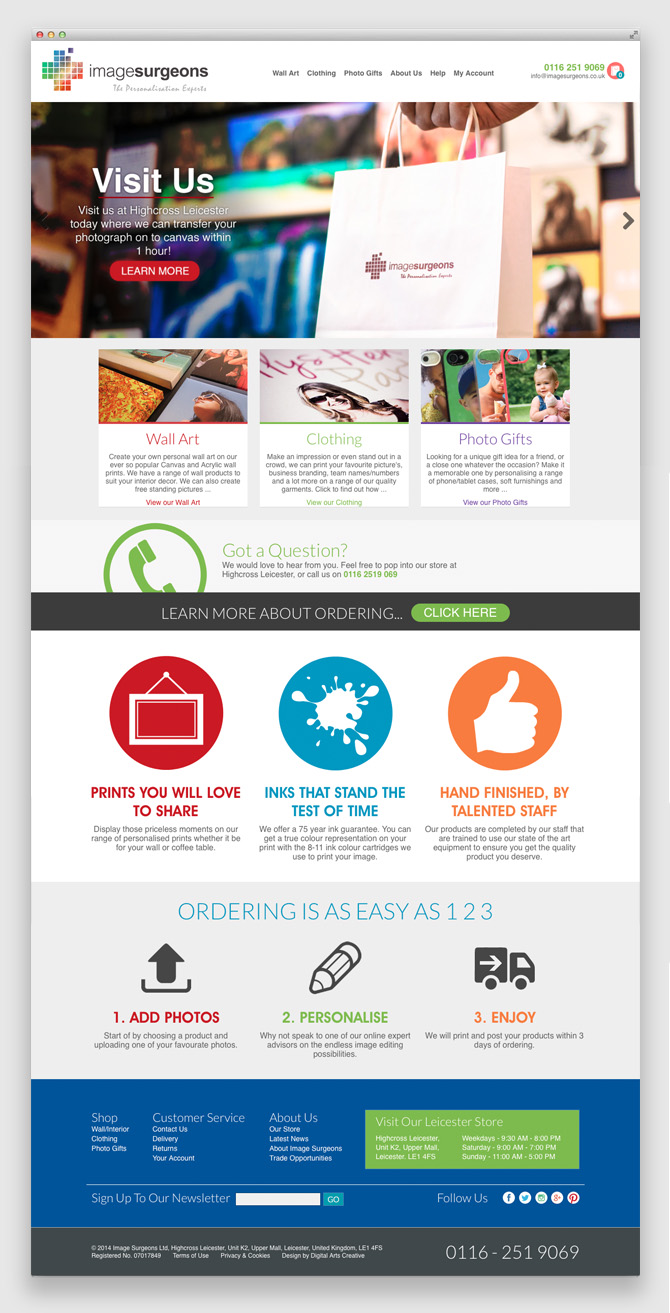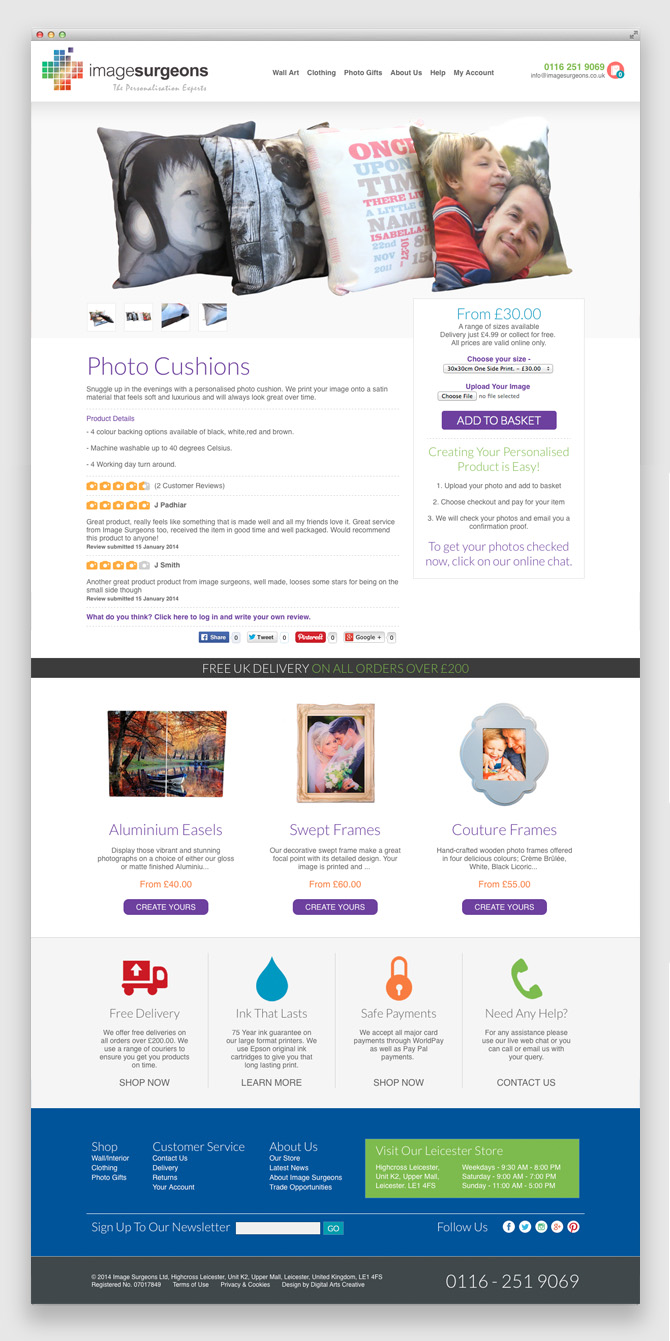 Date of Website Launch: 26 September 2014
Website Address: www.imagesurgeons.co.uk