Buttercups Pre School is a charity run nursery based in Stafford. Here is a promotional flyer we designed for them back in 2016.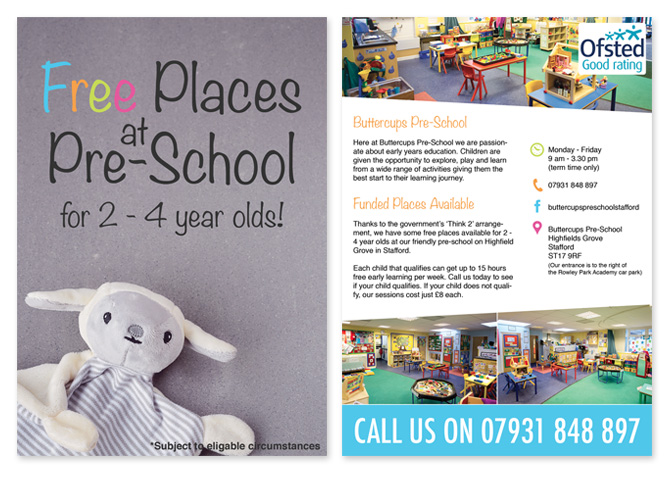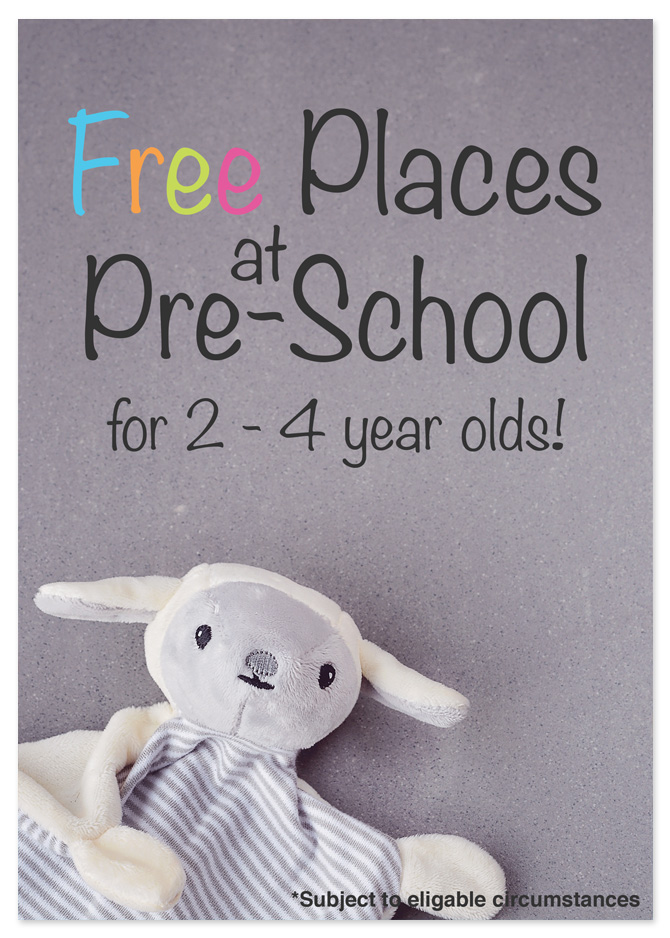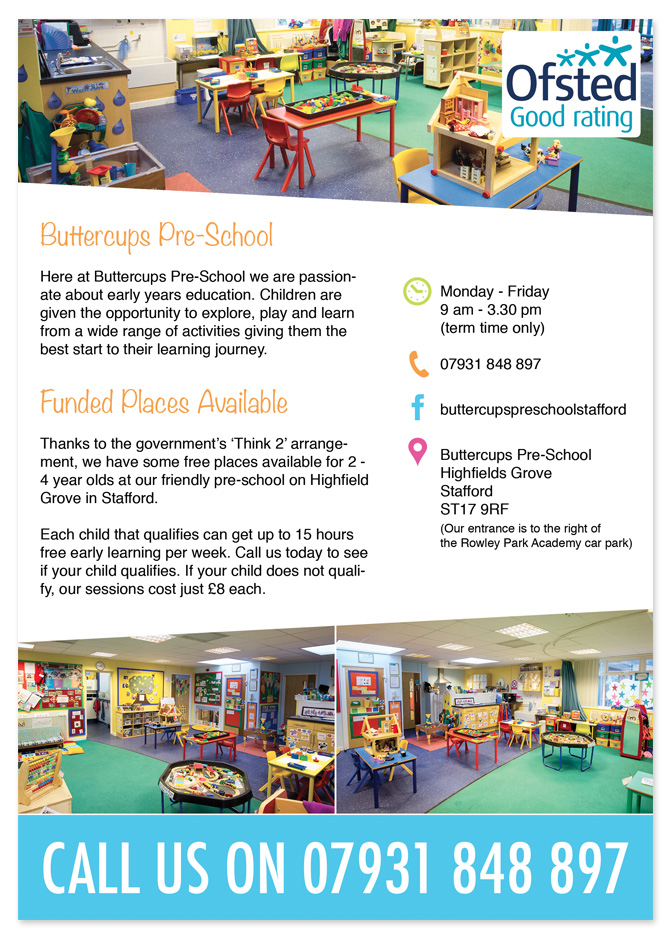 Date of design: November 2016
← Click here to go back to our portfolio
David Carson has to be one of the best known graphic designers in the world. His work has inspired and influenced hundreds of thousands of designers around the world, including us here at Digital Arts Creative.
From studying him at college to watching his seminars though out our professional careers, he has always been an icon in the design world. New York based production house Dress Code recently shot a short documentary about his life in the Caribbean as a surfer and designer. We couldn't miss this chance to share this video with you all.
Today we are happy to announce the launch of a newly redesigned website for the Nottingham Arimathea Trust. As a Nottingham based charity, they work hard to help destitute and vulnerable asylum seekers and refugees throughout Nottingham and the East Midlands.
The Old Website
The Nottingham Arimathea Trust's old website (pictured below) had some major issues. Some of the pages didn't work and none of their staff knew how to update and maintain the website. Information was hard to find and did little to promote the charity or it's cause.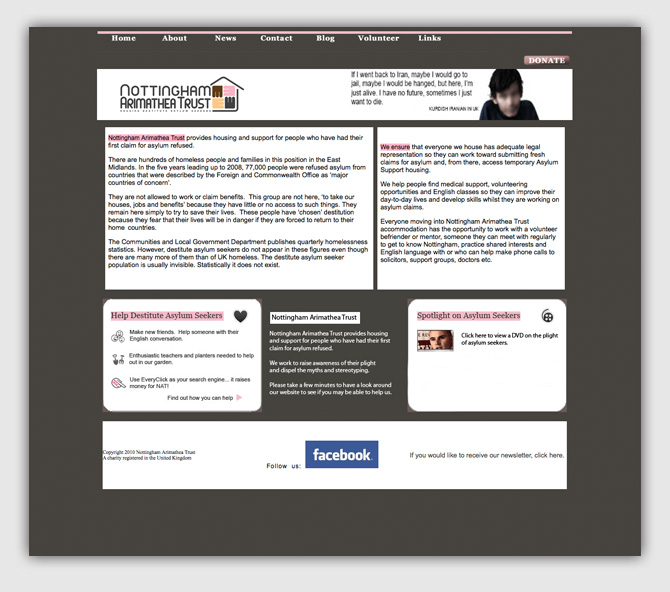 The New Website
We worked with the charity to create a modern and clean website that was easy to navigate, follow and update. It is now easier for visitors of the website to donate, volunteer or get help and it now integrates very well with the various different social media platforms that the charity already used. The trustees of the charity are delighted with new website and subsequently asked us to design a popup banner for use at exhibitions (also pictured below).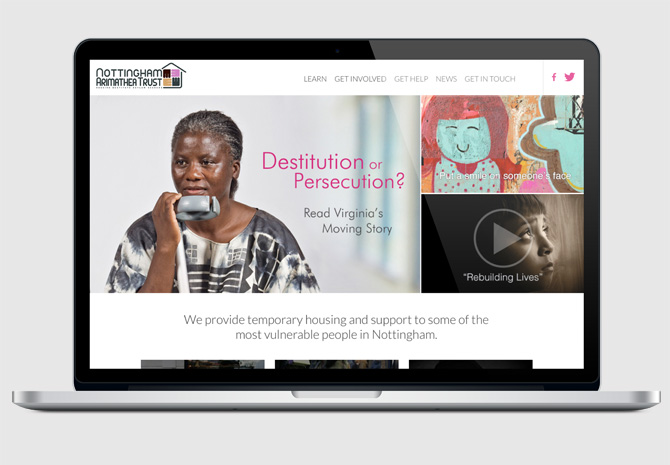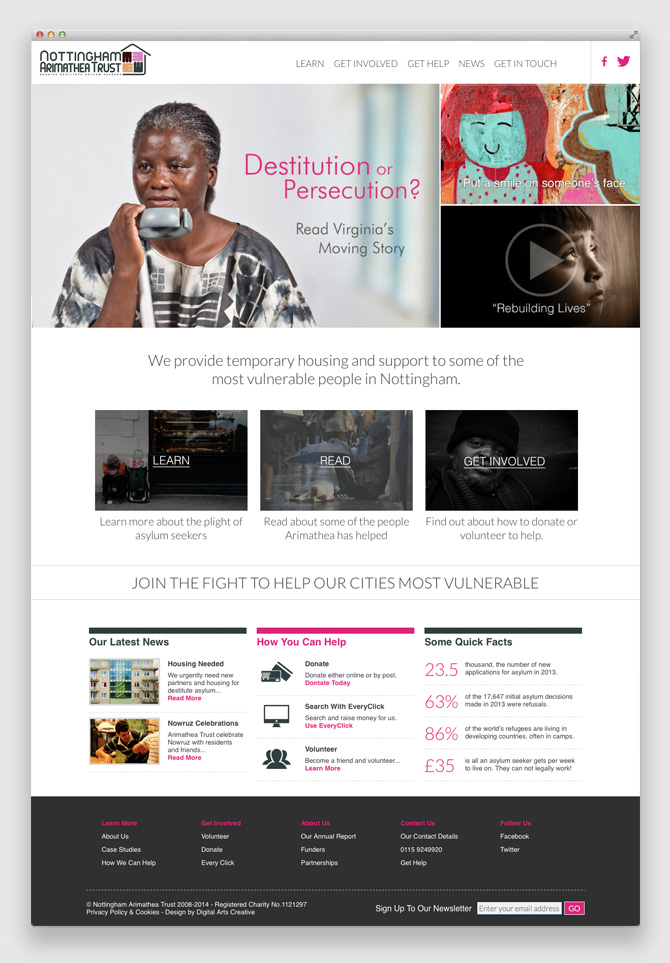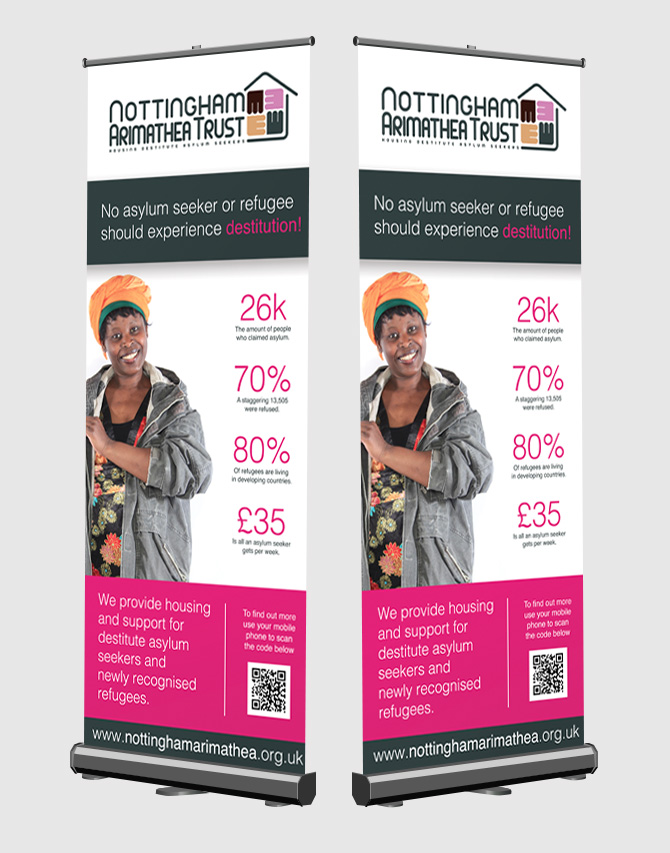 Date of Website Launch: 06 September 2014
Website Address: www.nottinghamarimathea.org.uk
← Click here to go back to our portfolio
In recent weeks we have had a few organizations ask us to provide spec work for them, here's why we don't work under such terms…
What Is Spec Work?
Spec work is a short term for work done on a speculative basis. In other words, the client asks for design work to be done without agreeing to a fair and reasonable fee. Continue reading Why Spec Work is Bad For Your Business.
It was the famous writer and aviator Antoine de Saint Exupery who once wrote "Perfection is achieved, not when there is nothing more to add, but when there is nothing left to take away." Simplicity is essential when it comes to good design for your business.
A simple design catches the eye and appeals to the persons curiosity, whereas a cluttered design can look daunting, boring and turns people away. It is no coincidence that the most memorable designs, be it logos or websites, are the most simple.
Continue reading Why Simple Really is Best.