Here at Digital Arts we are committed to protecting your privacy. Here's a copy of our privacy policy…
This policy sets out how we use and protect any information you may enter on our website. By submitting personal details to us, you agree for us to use your details as set out in the policy. If you have any questions, please feel free to get in touch with us via the details on our contact page.
CONTACTING US VIA OUR WEBSITE
When you fill in the form via our contact page, we take your name, company name, email address and phone number in addition to your comments and IP address (we record IP addresses to protect against spam). We use this information to address your comments.
SUBSCRIBING TO OUR NEWSLETTER
When subscribing to our newsletter, you have the option to unsubscribe at any time by clicking the link at the bottom of our newsletter or contacting us via email or phone. Your email address will only be used for communications for Digital Arts UK.
DISCLOSURE TO THIRD PARTIES
We will only disclose your information to third parties under the following circumstances:
When requested by yourself
When required to deliver services to you
When required by law
We will sometimes provide a potential client with your website, name and telephone number when they express interest in your services. If you do not want us to do this, please let us know as soon as possible.
COOKIES
As with most websites on the internet, our websites use cookies (a small piece of information stored on your computer when you visit websites). We use cookies for essential website functions such as logging into our website and placing comments on our blog. We also use cookies to gather information about how our website is used to improve our service to you (this is always anonymous).
Most browsers allow cookies to be turned off by going to your settings or preferences, however this will stop most websites functioning as they should. Please feel free to contact us for more information regarding this.
SECURITY
We are committed to ensuring that your information is safe and have put in place measures (both physical and electronic) to ensure that your information is stored safely. If you require more information about this, please feel free to contact us.
LINKS TO OTHER WEBSITES
We sometimes provide links to other websites that our clients may find useful. However we have no control over how these websites collect and use your personal information and thus encourage you to exercise caution when viewing external websites. We can not be held responsible for any external websites regardless of how you get to them.
REQUESTING YOUR INFORMATION
At any time you can request a copy of any personal details that we hold about you under the Data Protection Act 1998. There is a small fee to cover the administration costs of this. To request a copy or more information, please write to [email protected]
CHANGES TO OUR POLICY
We reserve the right to change or remove this policy at our discretion. We always aim to makes changes that add further protection to our clients and we would never change it in a way that would allow the abuse of your privacy. To keep updated we encourage you to visit this area regularly.
MORE INFORMATION
Here at Digital Arts UK we aim to do all we can to help our clients. If you have any questions regarding the above, please feel free to contact us via the details on our contact page.
Today we are happy to launch a new site for the Twycross House School. They were wonderful to work with and we are really happy with the result, a vast improvement from their last website.
The Old Website
The old website (below) had become a little tired and dated. The school were finding it increasingly difficult to update the site and it was no longer filling their needs.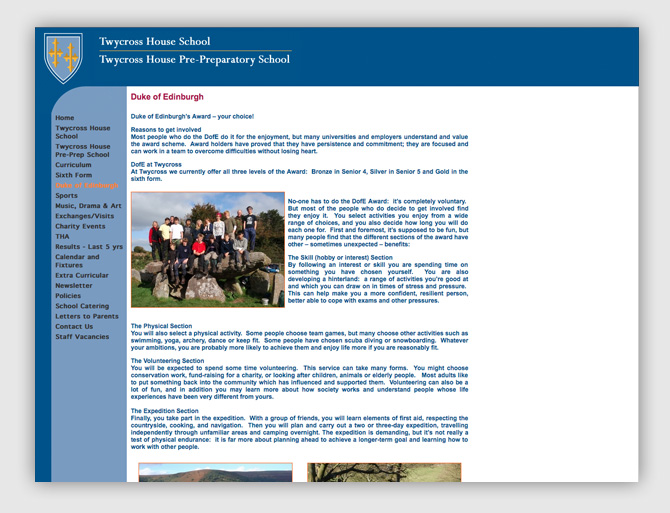 The New Website
We worked with the school to create the website you can see above. It features a more modern and simple design that easy to explore and promotes the school and it's activities more effectively. We also integrated a very easy to use content management system that makes it easy for the school to make changes to the site and it's content.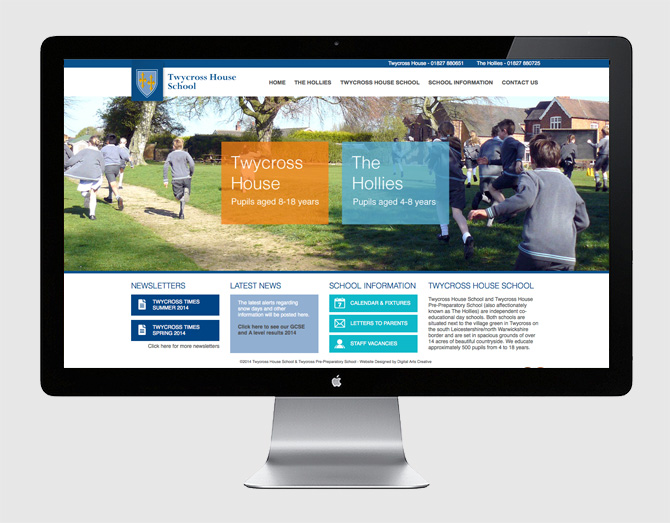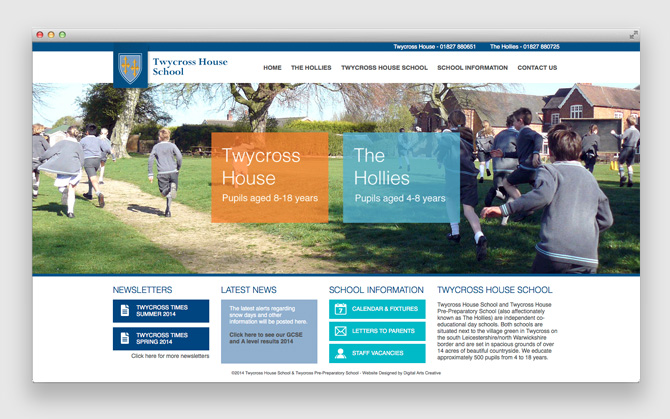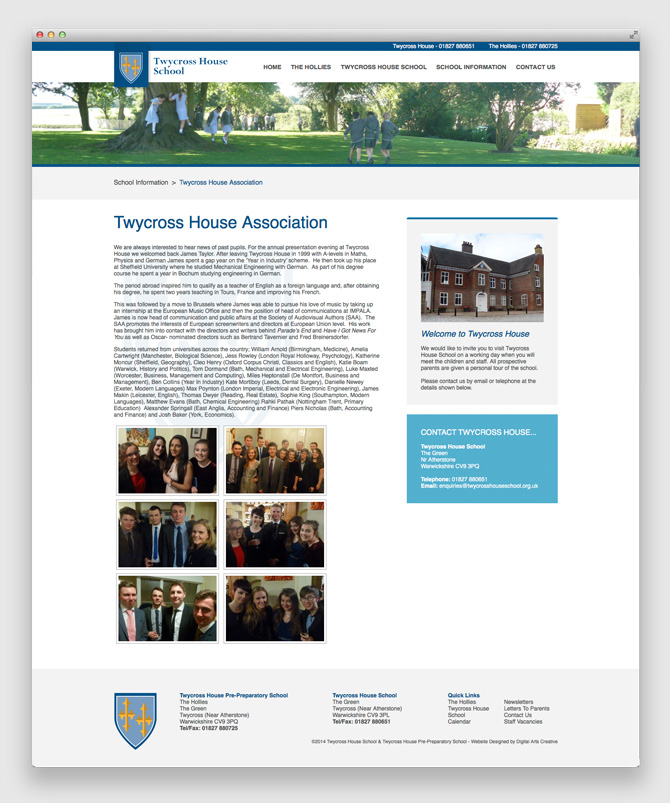 Date of Website Launch: 15 January 2014
Website Address: www.twycrosshouseschool.org.uk
← Click here to go back to our portfolio
Three big high street retailers have gone into administration this week and it's only Thursday. This follows a scary pattern which has been developing over the past few months whereby big iconic brands have been disappearing overnight. Unfortunately it doesn't look like this pattern is going to stop any time soon.
Continue reading The Importance of Change.
On May 26 a new European Law came into effect in Britain. Nicknamed the cookie law, it effects nearly every British website. I am no lawyer and thus can not give any legal advice, however I can explain a little more about the law and show what other websites are doing to implement it.
Continue reading The New EU Cookie Law Explained.
A few weeks back we opened our new Stafford based studio and now slowly the boxes are disappearing.
Opening a studio in Stafford has given us a number of benefits. We are just on the edge of Stafford town centre which means it's just a 5 minute walk from one of the best linked train stations in England, and about a 10 minute drive to the M6. Whilst still being close to all our clients in Leicester, the new location gives us great links to the rest of the UK, including London and Manchester, two of the cities with our most clients. Continue reading New Stafford Based Studio.
London based Cougar Solar provide a range of solar products. After designing and managing their wholesale website, we were asked to design new e-commerce website to promote and sell their products to end-users.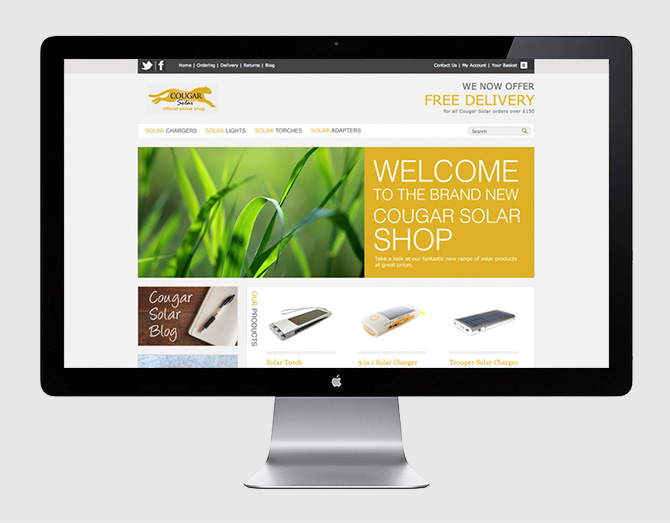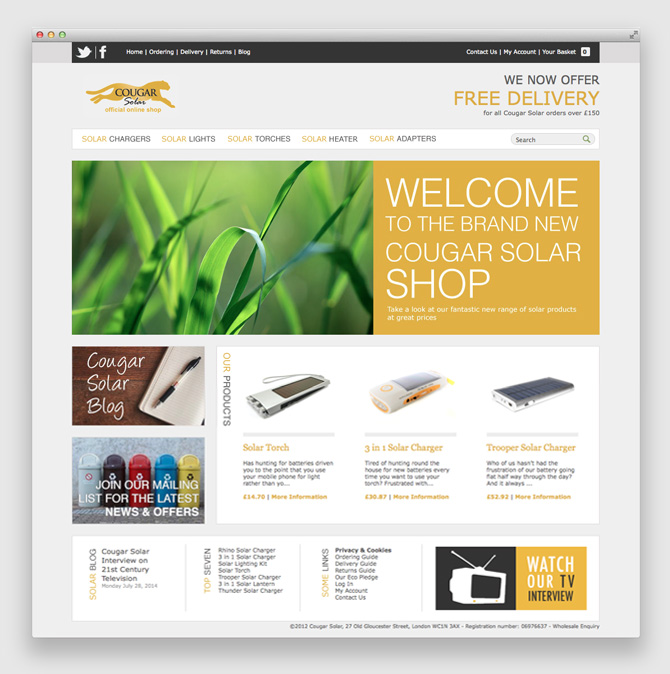 Date of Website Launch: 25 February 2010
Website Address: www.shop.cougarsolar.com
← Click here to go back to our portfolio
Leicester based Raven Security asked us to creative the branding for their new business and design their stationary.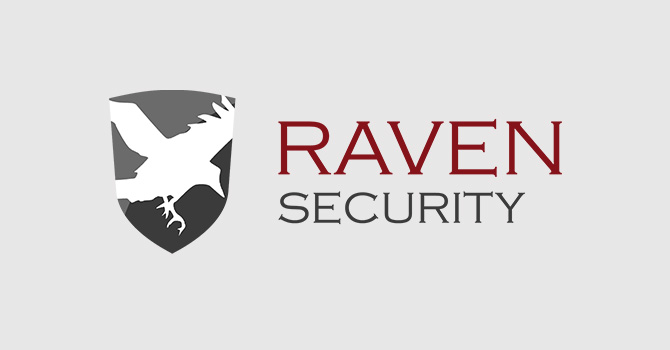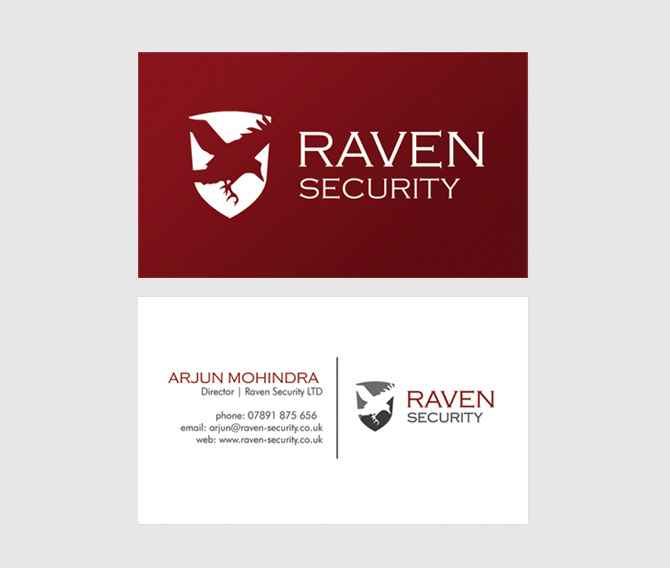 Date of design: February 2012
← Click here to go back to our portfolio
Hinckley based NUK Candles chose us to freshen up their logo to go on packaging for their products.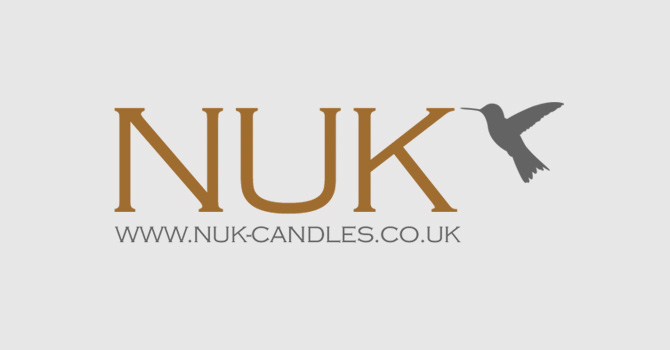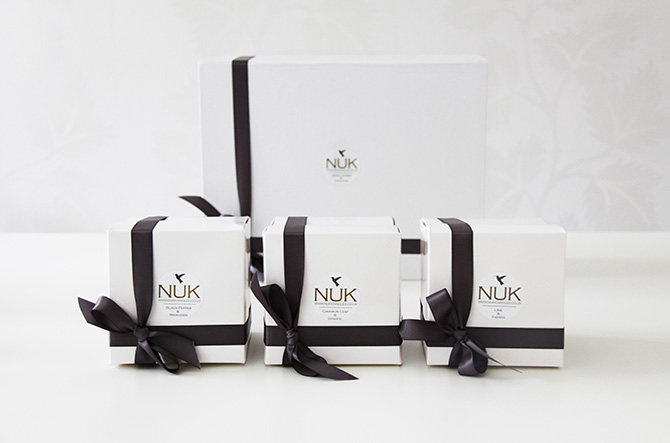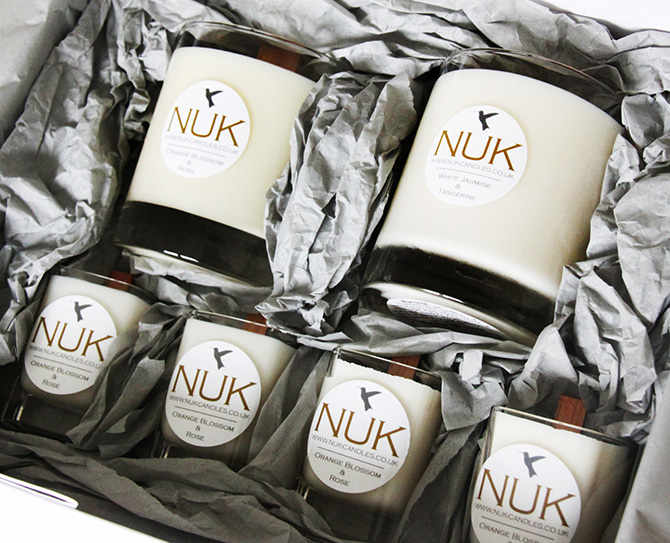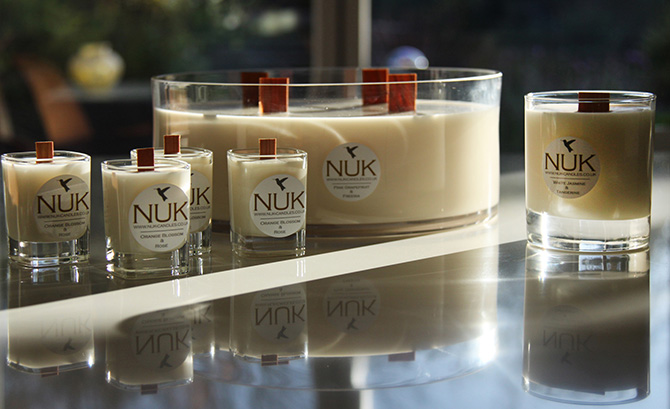 Date of Design: November 2011
← Click here to go back to our portfolio
There is nothing more powerful then to see your business through the eyes of your clients. It helps to find where your strengths and weaknesses are, provides you with testimonials to use on your website and can be a great boost to your confidence. Customer feedback is essential to building and marketing a successful brand. But what should you ask?
Continue reading Six Questions You Should Be Asking Clients.